In Christ we, though many, form one body, and each member belongs to all the others. We have different gifts, according to the grace given to each of us. - Romans 12:5-6
We all need a place to belong, where our God-given gifts are affirmed and nurtured.
As you find ways to more fully engage in the life of our spiritual home, we hope you will feel an ever-deeper sense of belonging and purpose. We hope this booklet will help you discern how God might be calling you.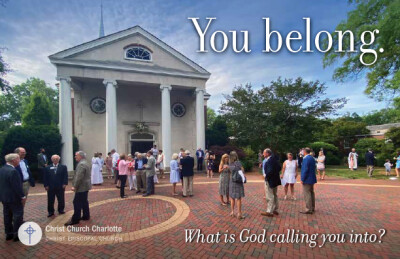 To get connected
Follow the links in the booklet for each opportunity
OR, call the Church office at 704-333-0378 to be directed to the right person
---
Classes, Workshops, Bible Studies for Adults »