With gratitude in your heart, sing psalms, hymns and spiritual songs to God. And do everything in the name of the Lord Jesus, giving thanks to God the Father through him. - Colossians 3:16
---
Children's Choir Camp
Wednesday - Friday, August 3 - 5
10 am - 2 pm
The Church

Do you like music? Do you like singing? Do you like having fun? If you answered yes to any of those questions, join us for Children's Choir Camp this summer! Choir Camp is a time for all children interested in singing in one of our children's choirs to come together and get to know each other before the choir season kicks off. Each day includes games, singing, outdoor activities, and team-building.
Following the camp, the children will lead the music for 10:30 am worship in the Church on Sunday, August 7. Children entering 1st through 8th grade are welcome! If your child(ren) are interested, please click the link below to register.
---
Saint Thomas Gospel Choir - Concert & Faith Forum
On Sunday, October 9, we will have the Saint Thomas Gospel Choir from Philadelphia rocking it out in All Saints Hall during all services, with a concert at the Faith Forum. They are the Gospel Choir for the first African American Episcopal church in the nation formed in 1792 by and for persons of African descent to foster personal and religious freedoms and self determination. There will be between 30-60 choir members volunteering to travel all the way to us - all for the love of worship, music, and Christ.
---
Music for Everyone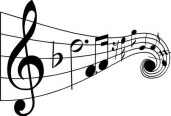 Our Music Ministry seeks to love God, care for each other, and serve the world through worship, education, and community. You are invited to explore and participate in the diverse music and worship opportunities here at Christ Church.
No matter your age or skill level, there is a place for you. Contact one of the music staff or click the tabs above to learn more about opportunities to make music with us. We'd love to meet you
---
Volunteer Opportunities
In addition to singing or playing in an ensemble, volunteers are always welcome to assist with other music ministry needs, which vary based on the time of year. Please contact us if you are interested in sharing your time in any of these ways:
Sunday School song leaders
Music Library assistance
Children's choir helpers
Concert support
Audio-Visual support in All Saints' Hall and the Church
Administrative assistance