We're 65 years young (and more).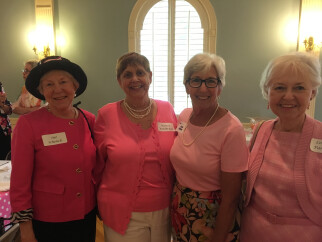 Men and women over 65 gather for social and educational opportunities. We seek to expand and deepen our relationships with God and one another by continuing to be engaged in our spiritual home. We meet for classes, dinners, movie-going and outreach activities.
If you or someone you know would like to be a part of this meaningful and exciting group, we encourage you to contact Scottie Stamper with ideas, thoughts, and comments.
To sign up to receive The Disciple (Christ Church newsletter) by mail, please call or email us with your mailing address.