Meet Our Clergy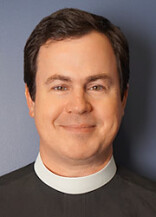 The Reverend Chip Edens
Rector
Email Chip

A native of Virginia, Chip grew up in Richmond and spent his summers on the Chesapeake Bay. He attended Hampden-Sydney College and Yale Divinity School. Chip has served parishes in Virginia, Connecticut, Georgia, and Texas. Chip is married to Beverly and they have three children. He enjoys fly-fishing, golf, and tennis.
---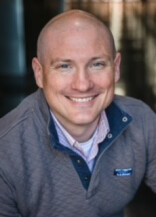 The Reverend Allen Pruitt
Associate Rector for Adult Spiritual Formation
Email Allen
Prior to joining us, Allen served for 11 years as rector of St. Mark's Episcopal Church in LaGrange, Georgia. Along with that parish work, he served as a convocational dean, on the Commission on Ministry for the Diocese of Atlanta, and on the faculty for "Learning to Lead," the diocesan class for clergy in new positions. Teaching, vocational discernment, and learning alongside others are important to his work.
Writing is a passion of Allen's, whether for sermons, articles, or the short novel he's been trying to finish for a few years. He also loves listening to all kinds of music, and like just about everyone on the planet, "Ted Lasso" has become a favorite show. He is a big fan of Liverpool Football Club in the English Premier League and is excited about Charlotte's very own MLS team! Allen and his wife, Casey, have two girls, Abby Grace (16) and Ila (12). As a family they love to travel, and have enjoyed trips to Italy, Ukraine, the Grand Canyon, Northern California, and England. Casey and Allen both like to cook, but perhaps most enjoy hiking and sitting by our favorite north Georgia creek.
---
The Reverend Connor Gwin, AHC
Associate Rector for Spiritual Well-being and Care
Email Connor

Raised on the Gulf Coast of Alabama, Connor discerned a call to the priesthood while in college and attended seminary upon graduation. He has previously served as a School Chaplain and on a Diocesan staff. Connor is a poet and writer whose work has been published in a variety of places including The Mockingbird.
He is an Associate of the Order of the Holy Cross, an Anglican, Benedictine monastic community in West Park, New York. He connects with God primarily in silence, the beauty of nature, and stories of grace. Connor makes a home with his wife and two children.
---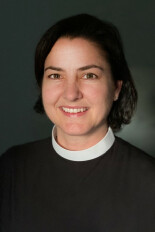 The Reverend Emily Parker
Deacon
Email Emily
Emily was ordained to the Sacred Order of Deacons in the Episcopal Diocese of North Carolina on January 4, 2020. She is a native Charlottean and has been a lifelong member of Holy Comforter Episcopal Church.
During the work week, Emily is a Senior Planner at Centralina Council of Governments and has been with the organization since 2008. She serves and supports local governments and communities of all sizes across the 9-county greater Charlotte region. Emily completed her undergraduate degree at UNC Asheville and her graduate degree at UNC Charlotte. Emily enjoys photography, backyard bird watching, traveling, reading, and spending time with family and friends.
---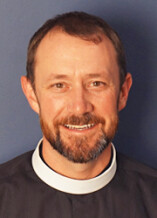 The Reverend Joshua Case
Vicar for Formation and Worship
704-714-6946
Email Joshua
A native of Alabama, Joshua grew up in Tuscaloosa, where he attended the University of Alabama. Joshua spent six years living and working with students in the international schools and faith communities of Geneva Switzerland in the early 2000's. Before moving to Charlotte, Joshua lived in Atlanta Georgia where he attended Emory University, was ordained to the priesthood, and served as an associate for five years at Holy Innocents' Episcopal Church.
Joshua is married to Laura and they have two children who keep them on their toes. Joshua is an avid golfer, micro-blogger, and aspiring plotter of goodness.
---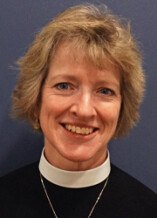 The Reverend Joan Kilian
Associate Rector for Outreach and Mission
704-714-6955
Email Joan

Joan received her Masters of Divinity degree from the University of the South School of Theology at Sewanee. She has extensive experience in parish ministry, previously serving as the Rector of Trinity Episcopal Church in Statesboro, Georgia. Prior to becoming a priest, Joan served in the United States Navy and Navy Reserve. She retired at the rank of Commander after 20 years of service.
In addition to her strong passion for outreach, Joan likes being outdoors while hiking, gardening, and participating in community service. She also enjoys traveling, cooking, reading, and spending time with her two cats.
---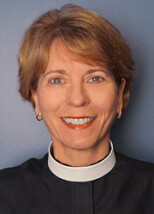 The Reverend Lisa Saunders
Associate Rector
Email Lisa
Lisa oversees pastoral care ministries at Christ Church in coordination with the other clergy. She graduated from the University of North Carolina at Chapel Hill and Virginia Theological Seminary. Her first church was St. Philip's in Coral Gables, Florida. She came to Christ Church in 1988, and has worked here through most of her adult life.
She is married to Tim Saunders, a pediatric ophthalmologist (and sometimes drummer for the band at our contemporary worship). Their children, Caroline, Julia Gray and Rob, are adults now and all UNC Tarheels. Lisa and Tim enjoy biking, travel, movies and being with friends and family. Lisa loves that her dog, Millie, can come to work with her.