If you're between the ages of 21 and 35, single or married, with or without children, there is a spiritual home for you at Christ Church.
We have an exciting and energetic group of Young Adults that enjoys learning together, socializing with one another and serving the Charlotte community by volunteering for a Habitat build, serving meals at the Men's Shelter, or assisting with hospitality for Room In the Inn.
Young Adults Facebook Page »
Calendar of Young Adult Events »
Faith & Fellowship at Sunday School
Are you looking for a Sunday school class that explores the Bible, introduces you to other people in your age and stage of life and gives you tools to live a life of faith? Join the Young Adult Sunday School class! Each week we look at the Sunday readings and discuss how they apply to our lives. Find us on Sundays at 10:00 AM in the Parlor, September through May.
Young Adult Bible and Book Studies
Young adults (groups for women and men) meet together weekly for faith-based discussion and fellowship. Click to view listings of upcoming meetings. For more information, contact The Reverend Patty Rhyne.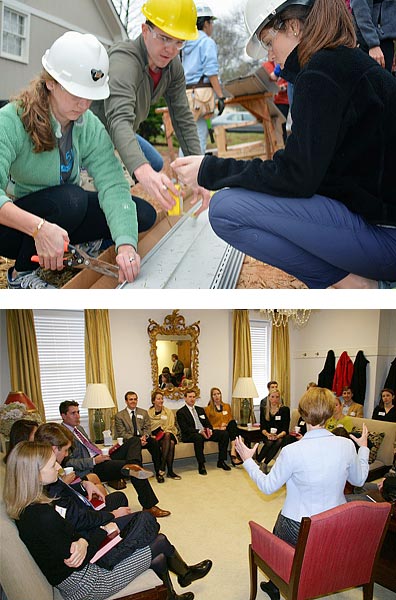 If you have questions or would like to join the group, contact The Reverend Patty Rhyne.