We're glad you're here.
We delight in having visitors for worship, education and fellowship. Join us any time at one of our regular Sunday services or many other events during the week. On Sundays, visit our Welcome Center just inside the Rotunda. Look for a friendly "greeter" to answer any questions or point you in the right direction.
Perhaps you are visiting us for the first time online. We understand that people often seek a church during a transition in their lives, such as a move, graduation from college, marriage, birth of a child, illness, or death in the family. Christ Church is here to support and guide you through these life changes. We seek to be your spiritual home.
Learn about our latest worship protocols »
For Newcomers
Help Us Get To Know You
We would love to get to know you. Please help us by completing the Newcomer Interest Form so that we can be in touch.
Tours: If you are interested in a virtual or in-person tour during office hours, please send us a request via this form, or contact Kathryn Saunders, Director of Newcomers and Parish Life. It's a great way to get to know your way around and ask any questions you may have.
Want to become a member? Contact Ainslie Wall at or 704-333-0378.
Throughout the year, there are multiple ways for newcomers to get involved and feel connected to Christ Church. In addition to parish-wide events and opportunities, we have a few that are just for newcomers. Check out these below:
Newcomer Dinners
Second Wednesday of each month, September through April
5:30 - 7 pm

We invite any and all newcomers for dinner and a chance to meet other newcomers and some of our staff. Each month we will have a speaker who will share a little of what's going on around Christ Church. Join us for a casual and rewarding evening of fellowship. Free childcare available upon request.

If you have questions, contact Kathryn Saunders, Director of Newcomers and Parish Life.
Connect Class
Sunday, Date TBD
10 am - 2 pm, M207
The Connect Class is for newcomers and others who want a better understanding of themselves and the Christ Church mission to "Love God, Care for Each Other, and Serve the World." It is an opportunity to get to know other parishioners and some of our clergy on a more personal level. We offer this class twice a year.
Here's what several recent participants said when asked if they would recommend this class to a friend:
Yes – very supportive and nourishing and informative.
Yes – class was informative, but not too overwhelming with detail. This class showed the heart and personality of Christ Church.
Yes – it was filled with warmth and love and encouragement. It educated me regarding what Christ Church "really" means. Thank you.
Yes – opens your eyes to all the great options available at Christ Church.
Definitely – helped me meet and connect to others. Made me think about my life more. Learned different ways I could be involved.
Yes – so much honest information and everyone was so welcoming.
Lunch is provided and childcare is available upon request. We'll explore a variety of topics and give you insight into what's here for you. To register or ask questions, contact Kathryn Saunders, Director of Newcomers and Parish Life. We hope you will join us for this fun class!
Vespers in the Garden
Vespers in the Garden is our annual spring tradition welcoming newcomers to Christ Church. The Hospitality Committee hosts this casual, outdoor event which includes dinner, followed by a lovely candlelight Vespers service accompanied by the Christ Church Choir. We invite all newcomers to join committee members, clergy, staff, and Vestry for this special occasion, which takes place in the beautiful backyard of a nearby parishioner's home.
For more information, contact Kathryn Saunders, Director of Newcomers and Parish Life.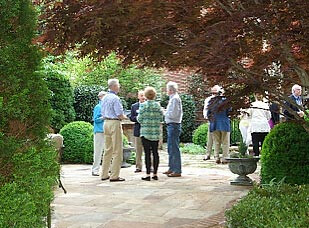 ---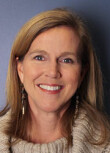 Kathryn Saunders
Director of Newcomers and Parish Life
704-714-6974
If you have questions or want to schedule a tour of the Church, please contact Kathryn by email or phone.
---
Ways To Get Involved
We provide an array of opportunities for you to engage in worship, education, fellowship and service to God and community.
ADULTS
If you're an adult looking for fellowship, spiritual growth and faith formation, you'll find a path that suits your needs, whether you prefer an intimate small group or a larger class:
Faith Forum Speaker Series »
Bible Studies »
Pilgrimages & Retreats »
Women »
Men »
Young Adults »
Sages »
OUTREACH
If you want to participate in one of our many outreach activities in Charlotte or join one of our mission trips, check out the links below:

Housing & Homelessness »
Poverty Prevention »
Children & Education »
National and International Missions »
CHILDREN
If you're a family with children, we have many opportunities just for you. We offer nursery care during many of our events and most Sunday services. In the summer we host a vibrant Vacation Bible School.
Sunday School »
Vacation Bible School »
Kindergarten & Preschool »
Navigators »
YOUTH
Families with youth in middle school or high school will find Sunday classes and weekly events for your teens, along with an annual mission trip to Costa Rica and an overseas pilgrimage.
Middle School »
High School »
Youth Leaders »
MUSIC
Our music team provides fun and education for all ages and musical preferences. If you or your child enjoy music and singing, consider joining one of our bands or choirs.