Our winter Faith Forum series is all about transformation.
From the beginning, God has always been about transformation. Chaos into order, seeds into fruit trees, death into life. These stories are powerful reminders that change is possible, in our own lives and the world. Our winter Faith Forum guests will share their wisdom from experience in this arena.
SUNDAY MORNINGS AT 10 AM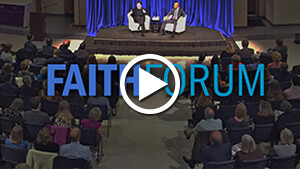 ---
Faith Forum is a long-running, nationally recognized series of talks with leading thinkers, bestselling authors, business leaders, philosophers, artists, and theologians of our time. These conversations are led by The Reverend Chip Edens in a casual atmosphere of fellowship with a focus on spiritual growth.
Faith Forum is a part of our School of Faith, an online gathering place for learning, fellowship, and support.