Hope is a gift from God. We are called to share that gift with the world.
Our Spiritual Home stands as a beacon of hope in a world of uncertainty. During these extraordinary times, Christ Church has held firm to our mission to love God, care for each other, and serve the world. We seek to shape a lifegiving "new normal" that responds to our shared experience of the pandemic.
Your generosity is acknowledgement of God's promise of hope. Your gifts make possible the remarkable ministries which take place every day inside our buildings, through our growing online community, and out in the world.
Your pledge will help determine what we can do in 2022. We invite you to prayerfully consider how you can offer God's gift of hope to those who need it.
---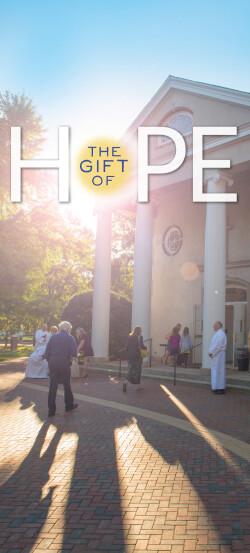 Because of your generosity during the pandemic, Christ Church accomplished extraordinary and wonderful things.
View the brochure for just a sampling of how your gifts have made a difference.