What have we learned, and how are we called to "be the Church" in a new era?
Recently Bishop Curry and The Reverend Chip Edens discussed the future of the Church and where God might be calling us to go. Hear a bit of that conversation and a word from Jane Coulter and Bill Lorenz, Strategic Direction Steering Committee co-chairs, in this two-minute video.
---
Our Vestry's major goals for the year include listening to the needs and desires of our parish and exploring opportunities for important new ministries. If you have not yet participated in the "Matters of the Heart" survey, we invite you to do so at the link below.
This deep listening is the first step in an intentional process to set a long-term strategic direction for our parish. We want to explore how God is calling us to care for our parish and the broader community in new or expanded ways, including our wellness ministries, outreach initiatives, our preschool program (CCK), and worship and music ministries, just to name a few. We also need to ensure that we have the infrastructure and tools we need to do the work we are called to do.
To lead us in this discernment, the Vestry has appointed a steering committee of parish leaders who care deeply about our Church and its mission. We invite you to pray for this group, who will be working all year to hear and synthesize ideas from the parish, research possibilities, and make recommendations for the future of Christ Church.
Please watch for information about summer and fall listening sessions and other opportunities to be a part of this process as we move forward together.
---
What is on your heart?
Take the survey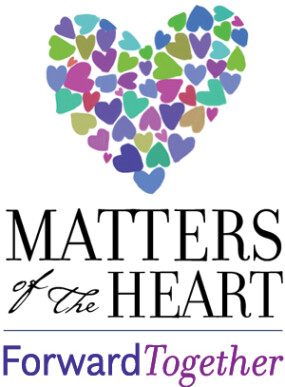 Over the last two years, we have all been through a lot. As we emerge from the pandemic into a new sacred normal and begin to consider what our ministries will look like going forward, we are engaging in a process of deep listening.
Your input is critical to this discernment. We invite you to complete this anonymous survey, which asks four key questions about important matters of the heart you may be facing in your life.
Through this process we hope to discover some common themes and new possibilities for meeting you and other parishioners where you are today. We will take all of these ideas to heart as we plan for upcoming seasons, always mindful of how we might live out our mission to make disciples and strengthen the hearts of all who call Christ Church their spiritual home.
Tell us what's on your heart. Take the survey here »
Thank you for your honesty and willingness to join us in this process of deep listening.